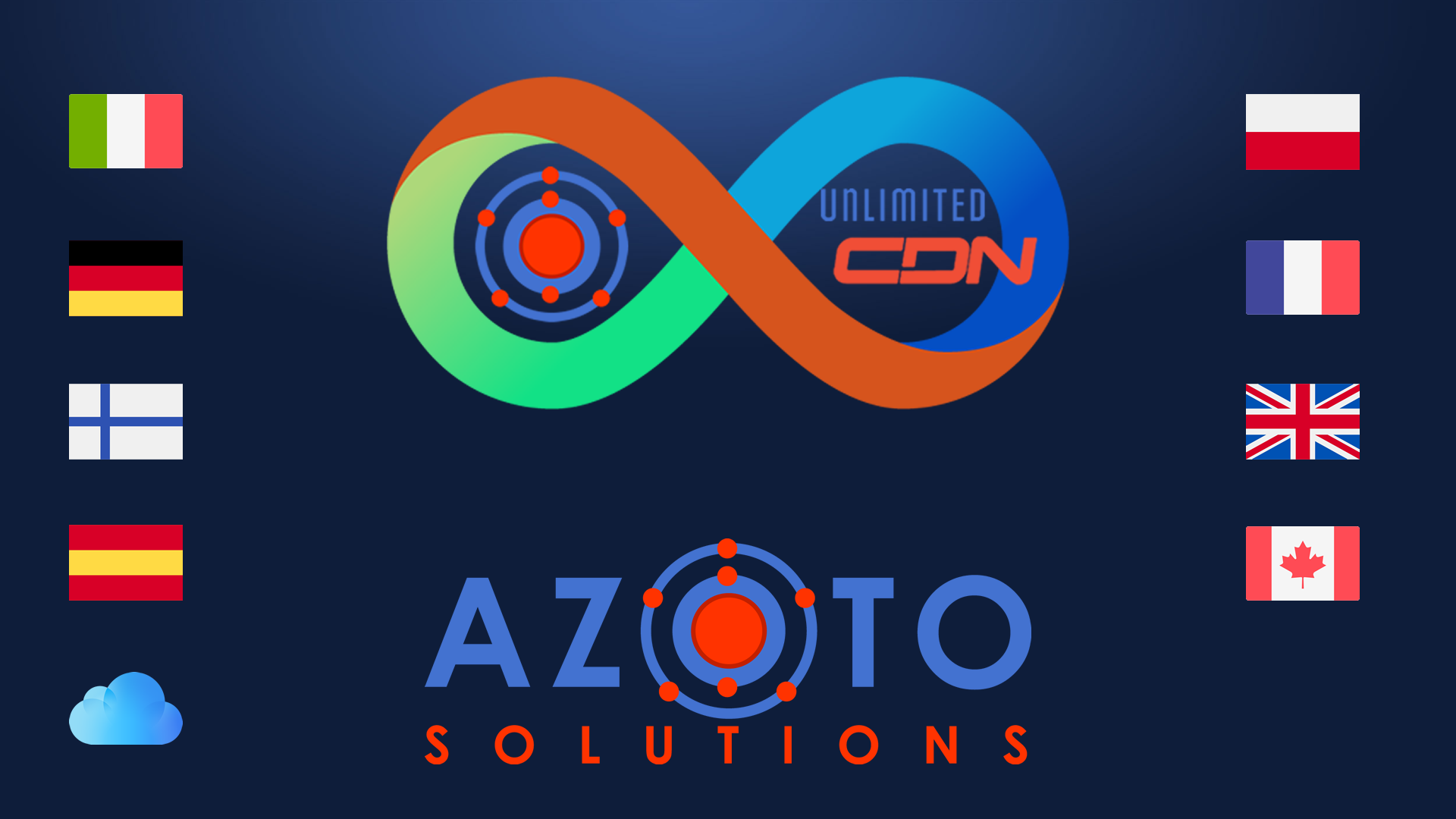 Enhance Your Streaming Experience with CDN Unlimited for MediaCP
Introduction
In today's digital age, live streaming has become an integral part of our online interactions, enabling seamless communication and content sharing. However, as the demand for high-quality video content grows, so does the need for a reliable and efficient delivery network. This is where CDN Unlimited comes into play, revolutionizing your streaming experience and expanding your viewer base while ensuring uninterrupted content delivery.
The Power of CDN Unlimited
CDN Unlimited is your gateway to a Cloud Delivery Network designed to revolutionize your live streaming endeavors. Not only does it facilitate live streaming with ease, but it also offers the incredible advantage of expanding your concurrent user connections without worrying about the traffic generated. Say goodbye to latency issues and hello to an enhanced streaming experience.
Check out Prices here. Start from 59,80 €/monthly for 500 Viewsers – Unlimited Traffic https://azotosolutions.com/index.php/cdn-unlimited-video-streaming/
Supercharge Your Streaming
With CDN Unlimited, you're in control. You'll have access to two RTMP (Real-Time Messaging Protocol) streams – a primary and a backup. It's a straightforward process: connect your broadcasting software (such as OBS, Vmix, Wirecast, etc.) to our robust infrastructure, embed the provided code on your website, and voilà – you're securely online in seconds. Thanks to the backup RTMP, you can stream with confidence, knowing you're covered in case of any unexpected hiccups.
The CDN Advantage
More than half of global internet traffic is managed through Content Delivery Networks (CDNs), and for good reason. The primary goal of a CDN is to reduce latency, which refers to the delay between a content request and the completion of loading the page on the user's device. This is achieved by minimizing the physical distance the request has to travel.
For instance, a website visitor in the United States accessing content from a server in England would experience frustratingly long loading times if the request had to cross the Atlantic.
Seamless Integration
CDN Unlimited seamlessly integrates into your existing setup. Whether you're on the "Live Streaming," "Web TV Streaming," or "Cloud-TV Streaming" plans, CDN Unlimited is at your disposal. It's also available as a standalone service. You'll be able to monitor real-time user connections across our multi-server CDN infrastructure and customize your player with your branding.
Expand Your Reach
Leverage the Social Plugin feature to simultaneously stream to platforms like Facebook, YouTube, Twitch, and even 4 custom RTMP destinations of your choice. Send a single video stream to our servers, and we'll handle the encoding and distribution to your social platforms and our CDN Unlimited network. This not only reduces costs but also minimizes bandwidth demands.
Quality Matters
CDN Unlimited takes care of the technical details. It offers transcoding options for 1080p, 720p, and 360p, ensuring your content looks stunning across various devices. The choice is yours, and the player even comes with a quality selector. The transcoding option is available for a small additional fee, giving you unparalleled flexibility.
Insightful Analytics
Understanding your audience is crucial for growth. CDN Unlimited provides comprehensive statistics, including total accesses, unique users, historical data for the past 12 months, and even user engagement metrics. This data empowers you to tailor your content strategy for maximum impact.
Reliable Redundancy
No one likes disruptions during a live stream. CDN Unlimited offers peace of mind with its integrated backup server. If the primary connection encounters any issues, the backup RTMP seamlessly takes over, ensuring a continuous and uninterrupted viewing experience for your audience.
MediaCP Integration
For MediaCP users, integrating CDN Unlimited is a breeze. Simply add the provided RTMP stream as a Stream Target, and you're instantly connected to our limitless CDN with servers strategically located across Italy, Germany, France, the Netherlands, the United Kingdom, and Canada. Within a few clicks, you can embed our player on your website, delivering content to a global audience at the speed of light.
Conclusion
CDN Unlimited is not just a service; it's a game-changer for your live streaming endeavors. With enhanced streaming capabilities, expanded viewer connections, and a reliable content delivery network, it's the tool you need to take your streaming experience to the next level. Say goodbye to latency and hello to a world of seamless, high-quality content delivery. Embrace CDN Unlimited today and unlock the full potential of your streaming content.